Vociferous US based Ghanaian broadcaster, Kelvin Ekow Baidoo Taylor dares the flagbearer of the NDC ,John Mahama to investigate the PDS scandal and also launch an investigation on JB Danquah and Ahmed Suale's murder.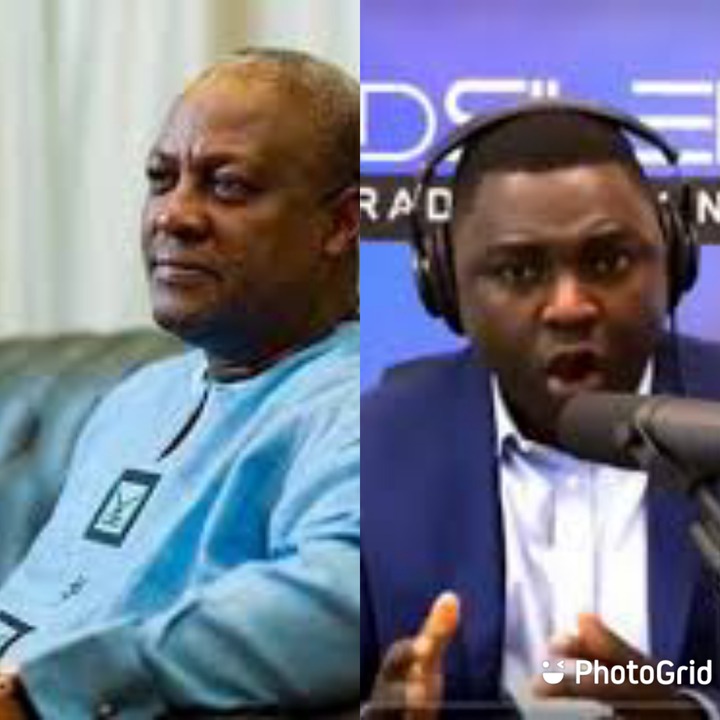 According to the loudmouthed broadcaster, he vouch for John Mahama based on the above stated promises he made in his manifesto. Kelvin Taylor has shown much interest in the murder of J B Danquah and Ahmed Suale as well as the PDS scandal.
Kelvin Taylor on his 'with all due respect' show has made some editorial on these issues. Kelvin has produced a lot of evidence to reveal the perpetrators of the PDS scandal in particular .
During the launch of the NDC's manifesto, the flagbearer of the party promised to launch an investigation into the PDS scandal as well as the murder of J B Danquah and Ahmed Suale.
Kelvin Taylor again has issued a stern warning to John Mahama that if he fails to do the aforementioned promises. He will heavily descend on him as he is doing to President Akufo-Addo.
Do you agree with Kelvin Taylor?
Disclaimer
The opinions expressed here are those of the writers and do not reflect xplonlinegh.com. xplonlinegh.com accepts no legal or otherwise liability for the accuracy of the content. Please report any inappropriate content to us, and we will evaluate it as a matter of priority.
Click on the subscribe button below and get news updates!