The musician was all over the place accusing ZionFelix falsely after he interviewed his wife in Germany.
Patapaa became angry with an explanation that Zion should have sought permission from him before interviewing his wife, Liha Miller.
He even went to the extent of blaming the popular Ghanaian YouTuber and Social Media Influencer for his marital woes.
In a post on his WhatsApp story on Friday morning, Patapaa stated that he is sorry if he has said anything bad about Zion and his wife.
The 'One Corner' hitmaker added that he won't talk about the issue again.
See his post below.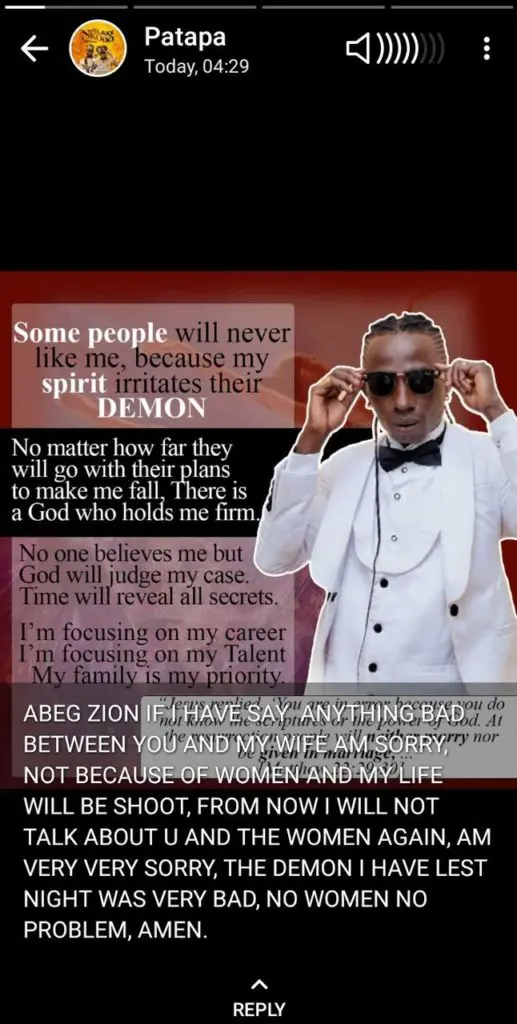 Source: ZionFelix